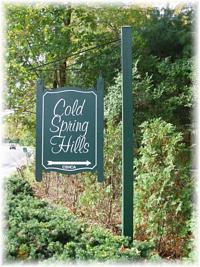 ***Please visit our link "Town Hotline Numbers" if you need to report an incident to the Town of Huntington
***Visit our link "SCPD Newsletters" to view activites and announcements from the Suffolk County Police Department
***Please see "CSH in the News" link to review the Tree Removal Ordinance
***The 2016 Contractor Guide is now available at the posted link.
***Save the Date. The Annual Gala at OHEKA Castle will be held on Feb 8, 2019***
*** Save the Date. The Annual CSHCS Golf Outing will be held on May 21, 2018 at the beautiful Cold Spring Country Club***
Welcome to the Cold Spring Hills Civic Association's website! Thank you for visiting and we hope you find its contents informative and helpful. Our goal is to improve neighborhood communication. This website is meant to supplement our wonderful home delivery system, which will remain in place, whereby over 30 resident block captains distribute flyers and newsletters to the 300 plus homes in Cold Spring Hills. Dates and times of events will be posted for your convenience...newsletters will be available...photos will be displayed...and of course interesting historical information on Cold Spring Hills will be included.
We have always encouraged written communication to the Board. Please feel free to use the "Contact Us" link for that purpose as well. For the protection and privacy of our community, several tabs are accessed with a password. The password will be distributed by the Board.
The Board of the Cold Spring Hills Civic Association will be writing, updating and monitoring this site. We are so thrilled and look forward to the enhancements this can bring to our community.
Please visit us regularly! We hope you enjoy!
Gayle Snyder, Chairperson